Special routes
MTL - Your specialist for moves between Germany and Turkey

Moving to Turkey? Do you plan to move to Istanbul, Antalya or any other place in Turkey? Or are you moving from Turkey back to Germany or the United States?
Since 2004, we have handled about seven hundred moves between Germany and Turkey, and we are expert movers to the US. Trust our experience.
We make fair prices. Our Turkey experts will be happy to make you an individual offer for your Turkey move.
Just want to send a few boxes? We have figured out how to do just that: TRÜNK! Please have a look at the FAQ last entry.
Do you have any questions, or would you like to know more?
Then call us, use our enquiry form , or fill out our move questionnaire . We will get in touch with you as soon as possible.
By the way: if you are planning to move from Turkey to another country within the European Union ̶ we do that just as well.
Your contact:
---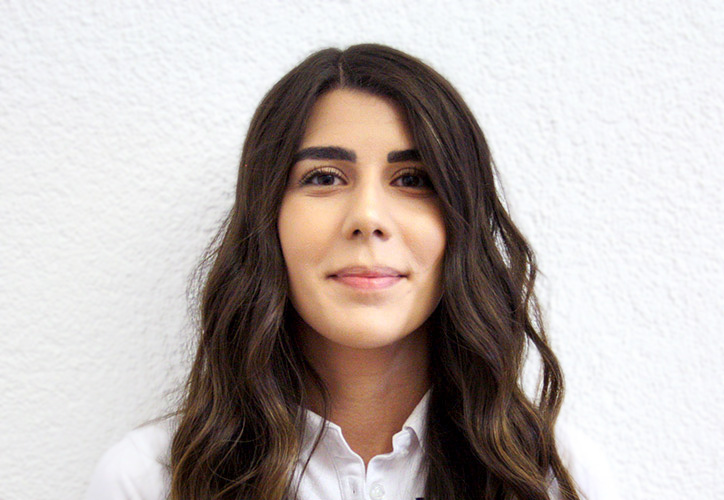 Müge Pakel
Removals between Germany and Turkey
FAQ relating to removals between Germany and Turkey
Since 2004, we have organized removals between Germany and Turkey. With well over five hundred completed moves we are one of the leading removal companies on this route.
Every two to three weeks, and thus more often than any other moving company, our removal truck drives to Turkey. We can offer direct journeys at short notice and flexible dates.
We are experts in the export and import customs clearance of removal goods. Assisted by our partners, we can organize move surveys in English language within a few days in Istanbul, Ankara, and Izmir.
As an internationally positioned removal company, we attach great importance to the multilingualism of our staff.
Among them are many Turkish native speakers with excellent German language skills and a working knowkedge of English. Conversely, our contacts in Turkey speak German or English.
You are in good hands with us during the entire move and won't face a situation where you'd be unable to communicate.
We have been working successfully with our partner companies for over ten years.
They use the same quality standards and are subject to the same certification criteria according to DIN EN ISO 9001 as MTL. Compliance with these criteria is regularly checked by our partners as well as by us.
Last but not least our customers regularly give us positive feedback. on our corporate partners.
Even if the packed boxes, some furniture pieces, and the washing machine still fit into our truck - the problem with small moves to Turkey is the cost of customs clearance. These fees are independent of the volume of the move. For small additional loads, however, they usually exceed the actual removal costs plus the value of the removal goods. Under a total volume of 20 cbm a move between Germany and Turkey is not worthwhile paying for.
BUT: We co-operate with a forwarder specializing in the transport of excess luggage: Trünk Moves. Below you can order extra sturdy crates directly from Trünk Moves. You'll receive them flat-packed and may use them several times. A Trünk measures 99 * 58 * 45 cm and can be loaded with a maximum of 50 kgs. Dimensions and weight are approximately the same as two and a half large suitcases.
You assemble your Trünk yourself, loading it with the items you want to send, fill out the inventory list, and arrange a pick-up date with Trünk Moves. The forwarder organizes the entire process including customs clearance. This is done by a different procedure than the one we have to follow, and it is included in the price. Delivery will take place within a couple of days. Customs duties may be due.
If you order your Trünks via this affiliate link, you will receive a discount on the normal price. The booking is NOT made automatically when you go to the linked website, so you can look around at your leisure, get a visual impression of the crate, and then book by an extra click and entering your data.
Vielen Dank für den super Service den Sie geliefert haben. Es hat vom Abholen des Umzugsgutes in der Türkei bis zur Anlieferung in Deutschland alles toll geklappt.
W.S.
Umzug von Istanbul nach Burgschwalbach
Ich bin mit der Leistung von MTL vollstens zufrieden. Die Arbeiten wurden tatellos und pünktlich ausgeführt. Die von den Bafa Mitarbeitern mitgebrachte Umfrage, habe ich entsprechend ausgefüllt.
Ich kann mit ruhigen Gewissens İhr Unternehmen weiterempfehlen.
Umzug von D 57074 Siegen nach TR 34860 Istanbul
"Heute ist meine Übersiedlung unbeschadet aus der Türkei eingetroffen.Darüber habe ich mich sehr gefreut und möchte Ihnen noch einmal bei der Beratung, Abwicklung und Übernahme der Kosten sehr danken. Ich kann die Firma MTL für zukünftige Übersiedlungen sehr empfehlen."
P. Ch. R.
Umzug von Istanbul nach Prüm
"Ein fast perfektes Team."
J.C.
Umzug von Istanbul nach Schlaitdorf
(November 2016)