MTL guarantees quality.

The experience gained since the company's foundation and the expertise of its staff are constantly updated, ensuring a high level of professional service. We keep up this level through regular training, inspections and meetings.
Our quality management system according to DIN EN ISO 9001:2015 standard is reviewed and confirmed annually by the SVG Association (Road Logistics Co-Operative).
We provide apprenticeships and have our specialists trained on a regular basis to improve their professional knowledge.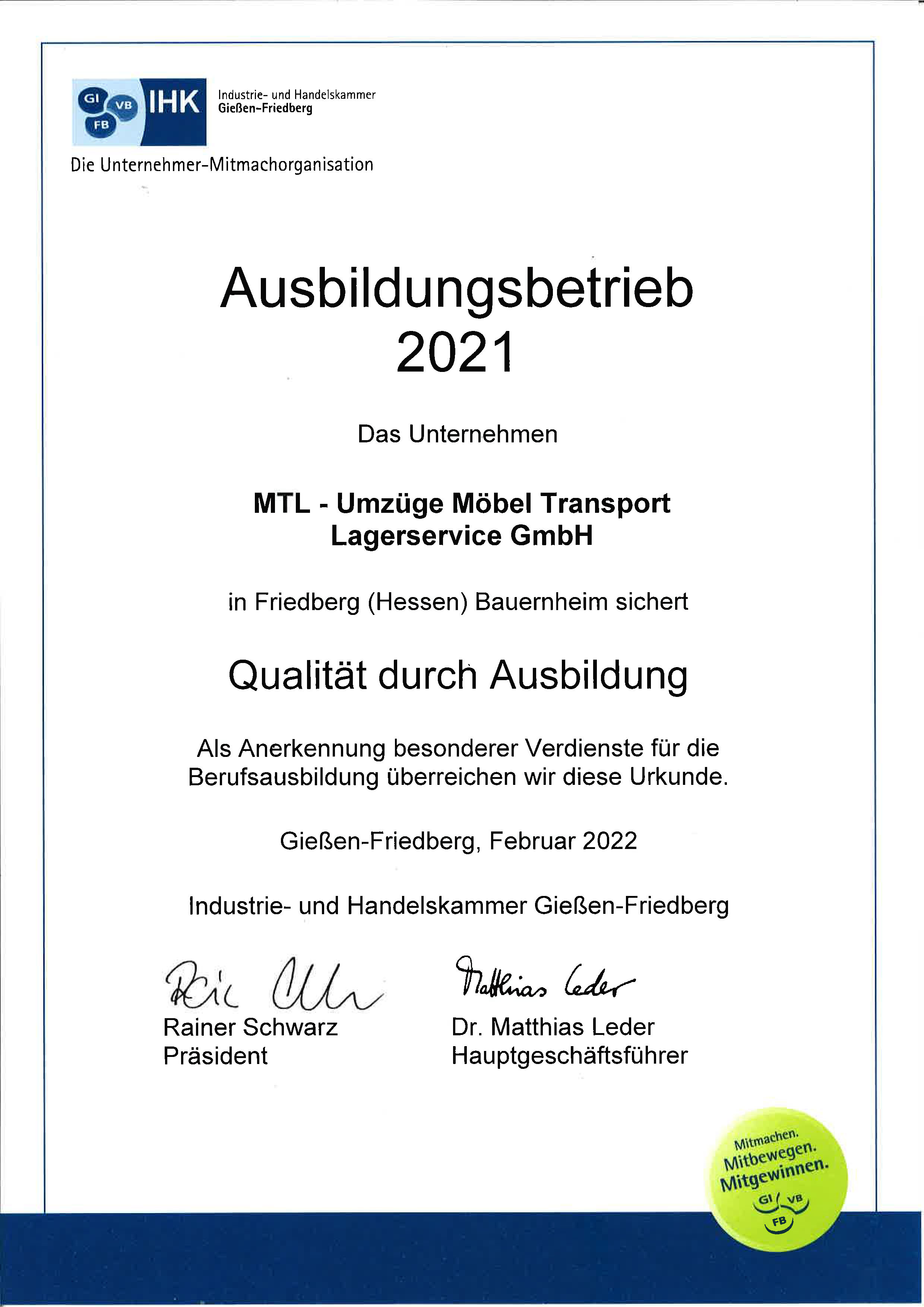 As a chapter member of the German Bundesverband Möbelspedition & Logistik (AMÖ) e.V. (Federal Association of Furniture Forwarders & Logistics Registered Association), the association runs regular controls of our compliance with AMÖ quality criteria. We are continuously in good standing regarding those criteria.
MTL Moving Transport Logistics is a certified member of the
International Association of Movers (IAM)