Business & administration
Office move
Our company secures your business processes. We are an experienced service provider for complex office relocations. As an in-house partner, we secure the daily moving of furniture and minor maintenance work. Our specialists plan precisely, our packers are trained, and we have the necessary equipment for a smooth course of action.
With our expertise, our equipment, and our partners, we master (almost) every situation.
We deliver cartons, file containers, transport trays, and other moving materials in advance and collect the packing material after the move.
Our team is trained to disassemble and assemble office systems furniture
We guarantee a secure removal process by using transport carts with locks for files and other sensitive documents
We use special packaging for particularly sensitive items: computer hardware and monitors, artworks, antiques, and fragile items
We apply protection materials to elevators and building areas
If necessary, we will set up no stopping zones at the loading and unloading point
For transport and delivery to the upper floors, we have an external elevator and a plug-in elevator.
We transport and place your safes and your library
We ensure security and confidentiality
Our teams were uniform work clothes
We dispose of bulky goods
We buy well-preserved office furniture from you
We clean and renovate your offices after moving out and before moving in
Who is liable for damages? We will advise you and arrange transport insurance.
Check our references.
Let us know which service you need.
Give us a call or use our contact form.
Your contact:
---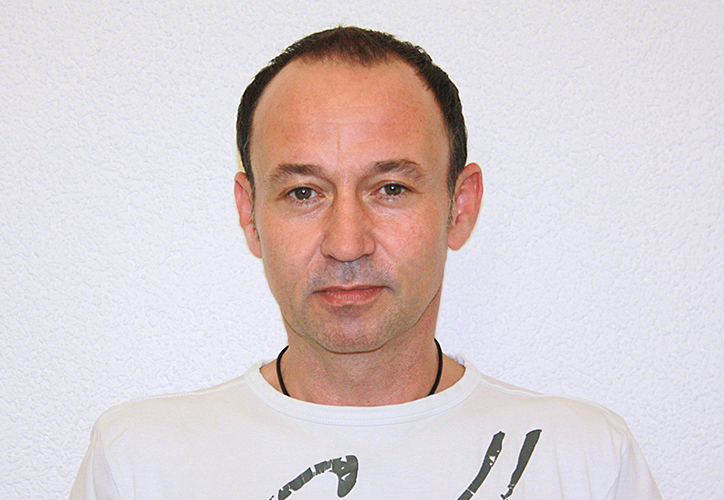 Achim Mackensen
Organization and implementation of office moves
Planning Tools
MTL provides relocation information and a move schedule for management and employees.
For each office move, we develop a detailed schedule in close cooperation with you. We compile the information for your employees so that your business processes are affected as little as possible by the move in process.
Our specialists on-site ensure that the plan is put to work as planned. On request, we create a presentation for your intranet with detailed information tailored to your company.
We handle special requirements with expertise
We can transport machinery, IT equipment or safes, take special safety requirements into account and, if required, store your office furniture and business equipment safely between moving out and moving in. We offer secure file storage.
Do you have any questions, or would like to know more?
Please call or fill out our contact form.

We will get in touch with you as soon as possible.
"Ich möchte mich noch mal sehr herzlich für die tollen Kollegen bedanken, die Sie uns da vorbeigeschickt haben! Alle vier waren hochprofessionell, sehr engagiert und immer freundlich. Und das, obwohl wir noch so manches schwere Möbelstück doch wieder von Raum A in Raum B haben wollten oder Schreibtische noch mal andersrum gestellt werden sollten – stets war die Reaktion freundlich und gelassen. Das hat mich sehr entlastet, und auch unsere Kollegen waren voll des Lobes.
Bitte übermitteln Sie den Herren vom Umzugsteam noch mal meinen herzlichen Dank!"
M.G., REWE Deutscher Supermarkt AG & Co. KGaA
Umzug innerhalb des Firmengebäudes

"Der Umzug ist jetzt vorbei und es ist fast ein wenig schade. Ihre Leute waren Spitzenklasse und die Arbeit wirklich sehr professionell, vor allem, wenn man daran denkt, dass während des Umzugs hier immer noch die Handwerkerteams an der Arbeit waren, die oft Ihre Leute sehr behindert haben. Ihre Mitarbeiter waren stets sehr freundlich und lösungsorientiert und haben sich immer etwas einfallen lassen, um den Auftrag zu einem guten Ende zu bringen. Ich selbst habe diesmal einen Einblick in die Arbeit einer Umzugsfirma erhalten, den man auch nicht alle Tage bekommt. Wir wünschen Ihnen und Ihrem Team geruhsame Festtage und im nächsten Jahr viel Gesundheit und ein stets volles Auftragsbuch!"
Frankfurter Werkgemeinschaft e.V.
Firmenumzug in Frankfurt
Das Team um Herrn Mackensen hat bei dem Umzug des Fachbereichs Gesundheit und Verbraucherschutz der Kreisverwaltung Groß-Gerau vom 10.2 bis 26.2.2014 sehr gute Arbeit geleistet. Die Männer von MTL waren stets freundlich und zuvorkommend und erledigten ihre Arbeit zu unserer vollsten Zufriedenheit."
Umzug des Fachbereichs Gesundheit und Verbraucherschutz
Kreis Groß-Gerau
"Unser Umzug der Waffenkammer mit dem Umstellen eines schweren Tresors am gestrigen und heutigen Tag ist mit Hilfe Ihrer Mitarbeiter perfekt und schnell abgelaufen. Die Bediensteten der Waffenbehörde möchten sich bei Ihnen und Ihren Mitarbeitern ausdrücklich für die vorzügliche und äußerst angenehme Zusammenarbeit bedanken."
Landratsamt Groß-Gerau Spezialumzug
Kreis Groß-Gerau