Moving to Turkey
MTL – Your Specialist for moves between Germany and Turkey

Do you plan to move to Istanbul, to Ankara, Antalya, Bursa, Izmir, or to any other place in Turkey, or do you intend to relocate to Germany? Since 2004 we have handled over eight hundred moves between Germany and Turkey. Trust our experience. We make fair prices. Our Turkey experts will be happy to make you an individual offer for your move.
By the way: if you are planning a move from Turkey to another country in the world - we do that just as well.
We have our own office in Istanbul:
MTL International Office Istanbul
Imes Sanayi Sitesi
D Blok 401 Sk. No. 10
TR-34775 Dudullu/Ümraniye/Istanbul
Phone +90 530 403 8888 (also WhatsApp)
How much does it cost to move to Turkey?
This cannot be stated as a lump sum. Depending on whether you are moving to Istanbul or Ankara, to Bursa or Izmir, to Antalya, Alanya or another place on the Turkish Mediterranean coast, on the volume of your removal goods, whether they are transported in a truck or in a container, the transport costs differ considerably.
The conditions at the place of loading and unloading and special packaging for fragile and valuable items also play a role, as do fluctuations in the exchange rate. In short, the costs are as varied as the moves. It all depends. In our list of Frequently Asked Questions, under the question: What does a move with MTL cost?, the components of moving costs are explained in more detail. We will be happy to explain the costs personally and provide you with a quote.
Do you want to save on moving costs by packing yourself? This is not really a good idea when moving to Turkey. Moving goods that are not professionally packed and stowed can suffer damage during transport or reloading. Damage in transit to self-packed moving goods is not insurable. An inventory list that is not professionally prepared can cause delays at customs, resulting in high storage costs at the bonded warehouse. Talk to us.
Can I take electrical and electronic appliances with me to Turkey?
As part of the household goods, electrical and electronic equipment for personal use can be brought to Turkey in normal household quantities without any problems. This includes equipment for gardening or hobby use.
Media devices (TV, radios, players &c.) are subject to a low "Bandrol" tax. Voltage is at 220 volts, and outlets meet European standards.
Can I take comestibles with me to Turkey?
Since the household goods will usually be in the truck or container for several weeks, only dry or canned foods will qualify. Importing meat-based food in any processed form is prohibited.
Quantity limits apply to coffee, tea, and tobacco; transport in a truck or container can have a degrading effect on quality.
For alcoholic beverages, quantities are limited to one one-liter bottle or two 75 cl bottles.
We generally advise against food, tobacco products, and alcoholic beverages in the removal goods to avoid delays at customs and associated costs.
Ihr Kontakt:
---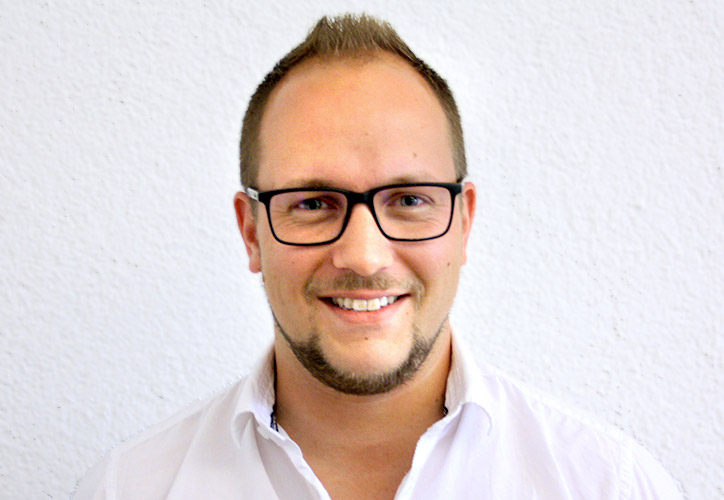 Damian Herms
National and international removals
---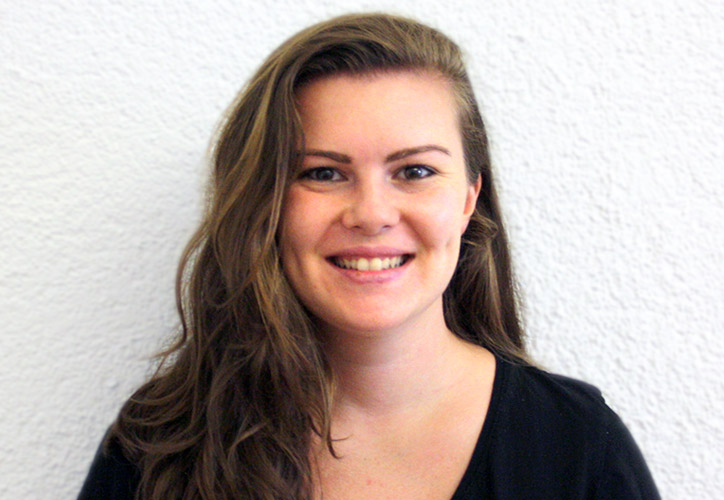 Merve Koçtürk
National and international removals
---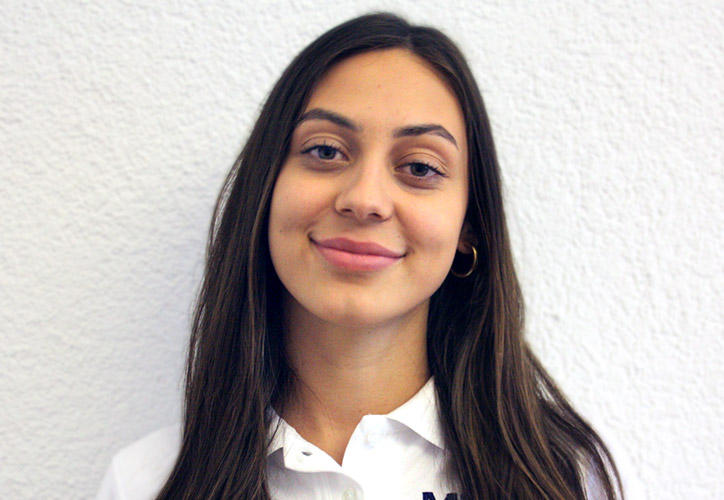 Vanessa Petricevic
Assistance for international removals
vanessa.petricevic@mtl-moving.com

Can I bring my car to Turkey?
You can bring your passenger car with you if you observe the following:
Automobiles may be brought in no earlier than three months before and no later than three months after your own entry.
Up to a stay of 24 months you can use the car with the German license plate and German insurance if it is registered in your passport. You should clarify this with your liability insurance beforehand.
For a maximum stay of five years you can apply for a temporary registration of the car at the Turkish Touring Club. You must provide proof of a residence permit (Ikamet Tezkeresi) and Turkish liability insurance. You will also need a "Carnet de Passage". This "Carnet" is issued by the Touring Club upon presentation of a bank's letter of guarantee confirming the deposit of a certain amount of money as security for customs duties and taxes. The total amount of this deposit depends on the type and age of the car. The letter of guarantee is issued by any Turkish bank for a small annual fee upon deposit of the sum. The sum is repaid when either the vehicle is exported or sold to another foreign citizen. This latter transfer of ownership must be documented by the consulate.
If you plan to import your car permanently, contact the Turkish Touring Club in advance to find out the conditions for importation. These differ depending on your residence status. We will be happy to assist you.
Can I take my pet with me to Turkey?
The best way to transport a dog or a cat is by air freight. Ask your airline about the possibilities and costs. The pet must be marked with a microchip. An EU pet passport must be presented upon entry, along with proof of rabies vaccination (at least 21 days old) and an official veterinary examination (APHIS Form 7001) performed less than ten days ago.
Because of import rules for other pets, we will advise you on a case-by-case basis.
Do you have further questions about your move to Turkey, back to Germany, or from Turkey to another country?
We are happy to answer your questions and to provide advice!
Call us, use our inquiry form, fill out our relocation questionnaire, go to our page on overseas moves from Turkey, or write an e-mail to move-turkey@mtl-moving.com. We will get back to you as soon as possible. If you need to move quickly: Call our Frankfurt International Office at our headquarters in Friedberg: +49 6031 161 73 12.
Disclaimer: We have compiled this information for you to the best of our knowledge and belief, but accept no liability for its accuracy.
FAQ relating to removals between Germany and Turkey
Since 2004, we have organized removals between Germany and Turkey. With well over five hundred completed moves we are one of the leading removal companies on this route.
Every two to three weeks, and thus more often than any other moving company, our removal truck drives to Turkey. We can offer direct journeys at short notice and flexible dates.
We are experts in the export and import customs clearance of removal goods. Assisted by our partners, we can organize move surveys in English language within a few days in Istanbul, Ankara, and Izmir.
As an internationally positioned removal company, we attach great importance to the multilingualism of our staff.
Among them are many Turkish native speakers with excellent German language skills and a working knowkedge of English. Conversely, our contacts in Turkey speak German or English.
You are in good hands with us during the entire move and won't face a situation where you'd be unable to communicate.
We have been working successfully with our partner companies for over ten years.
They use the same quality standards and are subject to the same certification criteria according to DIN EN ISO 9001 as MTL. Compliance with these criteria is regularly checked by our partners as well as by us.
Last but not least our customers regularly give us positive feedback. on our corporate partners.
Even if the packed boxes, some furniture pieces, and the washing machine still fit into our truck - the problem with small moves to Turkey is the cost of customs clearance. These fees are independent of the volume of the move. For small additional loads, however, they usually exceed the actual removal costs plus the value of the removal goods. Under a total volume of 20 cbm a move between Germany and Turkey is not worthwhile paying for.
BUT: We co-operate with a forwarder specializing in the transport of excess luggage: Trünk Moves. Below you can order extra sturdy crates directly from Trünk Moves. You'll receive them flat-packed and may use them several times. A Trünk measures 99 * 58 * 45 cm and can be loaded with a maximum of 50 kgs. Dimensions and weight are approximately the same as two and a half large suitcases.
You assemble your Trünk yourself, loading it with the items you want to send, fill out the inventory list, and arrange a pick-up date with Trünk Moves. The forwarder organizes the entire process including customs clearance. This is done by a different procedure than the one we have to follow, and it is included in the price. Delivery will take place within a couple of days. Customs duties may be due.
If you order your Trünks via this affiliate link, you will receive a discount on the normal price. The booking is NOT made automatically when you go to the linked website, so you can look around at your leisure, get a visual impression of the crate, and then book by an extra click and entering your data.
Vielen Dank für den super Service den Sie geliefert haben. Es hat vom Abholen des Umzugsgutes in der Türkei bis zur Anlieferung in Deutschland alles toll geklappt.
W.S.
Umzug von Istanbul nach Burgschwalbach
Ich bin mit der Leistung von MTL vollstens zufrieden. Die Arbeiten wurden tatellos und pünktlich ausgeführt. Die von den Bafa Mitarbeitern mitgebrachte Umfrage, habe ich entsprechend ausgefüllt.
Ich kann mit ruhigen Gewissens İhr Unternehmen weiterempfehlen.
Umzug von D 57074 Siegen nach TR 34860 Istanbul
"Heute ist meine Übersiedlung unbeschadet aus der Türkei eingetroffen.Darüber habe ich mich sehr gefreut und möchte Ihnen noch einmal bei der Beratung, Abwicklung und Übernahme der Kosten sehr danken. Ich kann die Firma MTL für zukünftige Übersiedlungen sehr empfehlen."
P. Ch. R.
Umzug von Istanbul nach Prüm
"Ein fast perfektes Team."
J.C.
Umzug von Istanbul nach Schlaitdorf
(November 2016)