Compact moves, worldwide.
Overseas moves won't always fill a whole container
We offer price sensitive alternatives ( → LCL = Less than Container Load) to a container move:
Groupage in shared containers
Shipping in lift vans
You move with only minimal luggage, without furniture and other bulky items? Or you want to send things ahead which you'll need at destination as soon as possible? We offer the following options:
Transport by air freight
Transport in a Trünk™ baggage box
If you plan to leave behind things you don't need at destination: Ask us for storage rates at our → warehouses in Friedberg (Frankfurt metropolitan area) and Berlin Marienfelde.
Shared Container to the US
If you are moving with less than fifteen cubic meters of household goods and personal effects, we can ship those by groupage, together with other household goods shipments, in a shared container. We offer this service together with UTS Germany for destinations in the eastern and western coastal regions of the United States.
You may choose between the two options: Moving in a separate container or moving in a shared container.

Shipping by groupage can offer significant price advantages compared to shipping in an exclusively used container (we will check whether this is the case for your move and advise you accordingly), but requires flexibility on your part:
At times we can provide the date for packing the removal goods only at short notice, within an agreed time frame.
Depending on the destination, it may take longer until a container will be filled and ready for shipment.
Unloading, customs clearance, and delivery of the shipment at destination may also take considerably more time compared to an exclusive container shipment.

TIP: If you pack and inventory yourself, the move will become even more affordable. However, you need to consider a few things to get through customs clearance without complications. We'll advise you individually.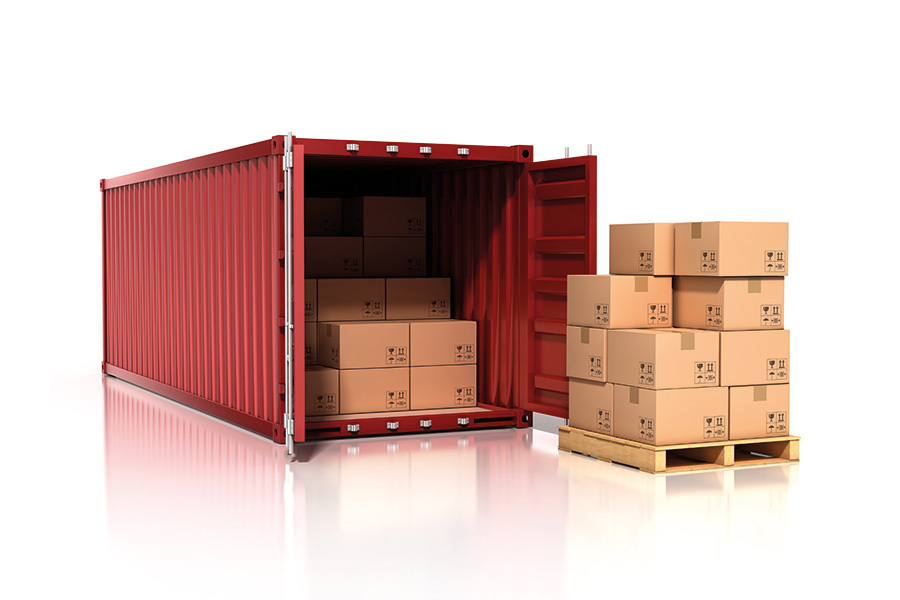 Lift Vans
For even more compact removals up to a maximum of nine cubic meters or 320 cubic feet, transport in one or two lift vans is a good alternative. Lift vans are made of very stable triple corrugated cardboard or plywood.
Advantages compared to groupage are: The lift vans are used exclusively for your household goods. You are more independent in terms of time. The transport is as fast as a container move. We calculate whether this method is also cheaper than shipping in a consolidated container, and provide you with the best option.

Dimensions and volume of a standard 205 cuft overseas box made of heavy corrugated cardboard
Inner dimensions 2,17 * 1,14 * 2,05 m or 85,4 * 44,9 * 80,7 inches
Gross volume 5,8 cbm or 205 cubic feet
Suitable for max. 4,5 - 5 cbm / 160 cubic feet moving goods
Air Vans
Usually, up to two cubic meters of removal goods are transported cheaper and much faster by airfreight. We also organize import customs clearance and transport to your home. To most destinations, the transport takes less than two weeks.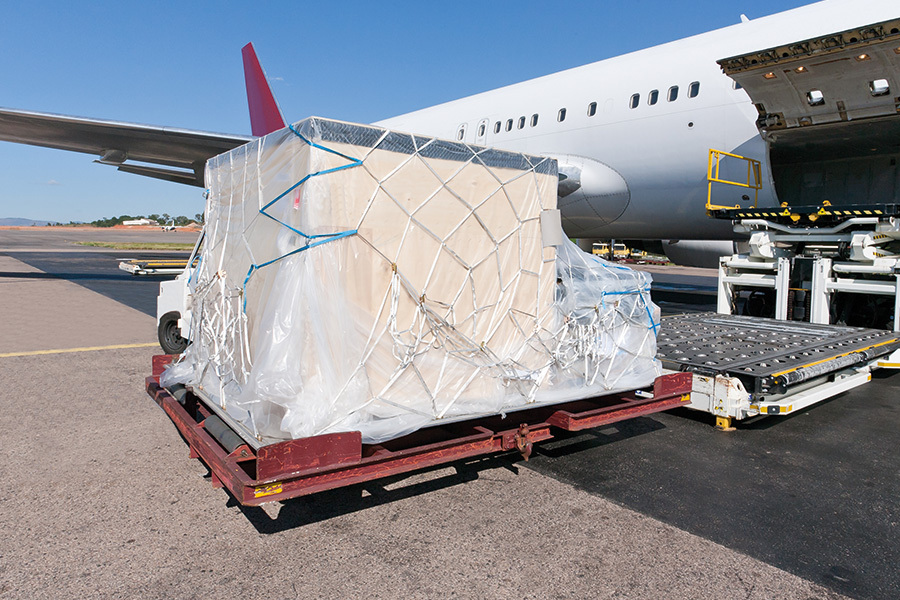 Trünks™
The items you want to transport fit into two large suitcases and a board case? Then Trünk cases are the best solution!
With one Trünk, a maximum of 50 kg of clothes, books, notebooks, documents, or similar can be sent to many countries – the perfect, reusable shipping box for transcontinental commuters and global nomads.
You can find the dimensions of the Trünk and more details on the Trünk landing page: You can book Trünks directly via this affiliate link and get a rebate. Trünks will be delivered directly to your doorstep within ten days, depending on the destination. Trünks are shipped to metropolitan regions worldwide.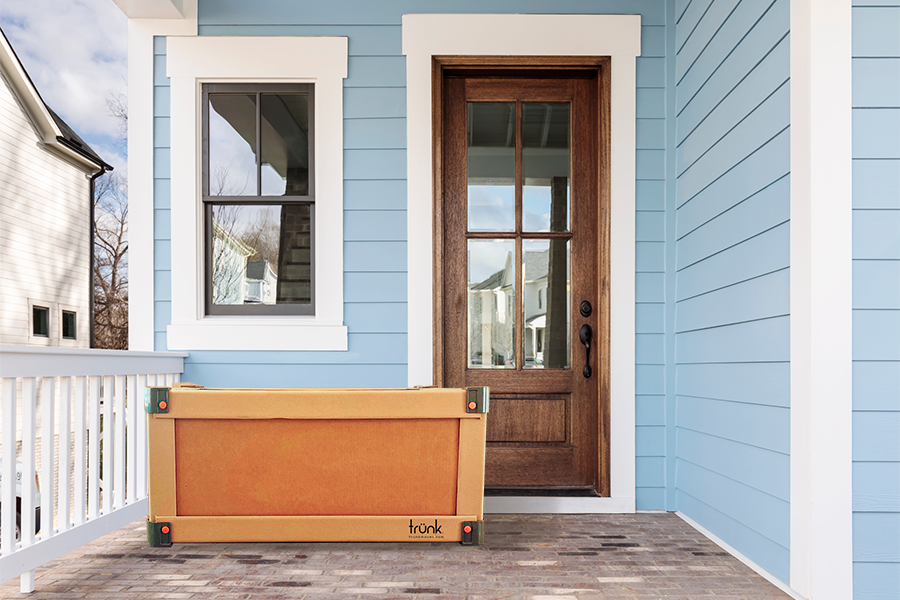 Do you have any questions or would like to know more? We will be happy to advise you on all questions concerning international removals. Please contact us: